Bath Township Leaf Program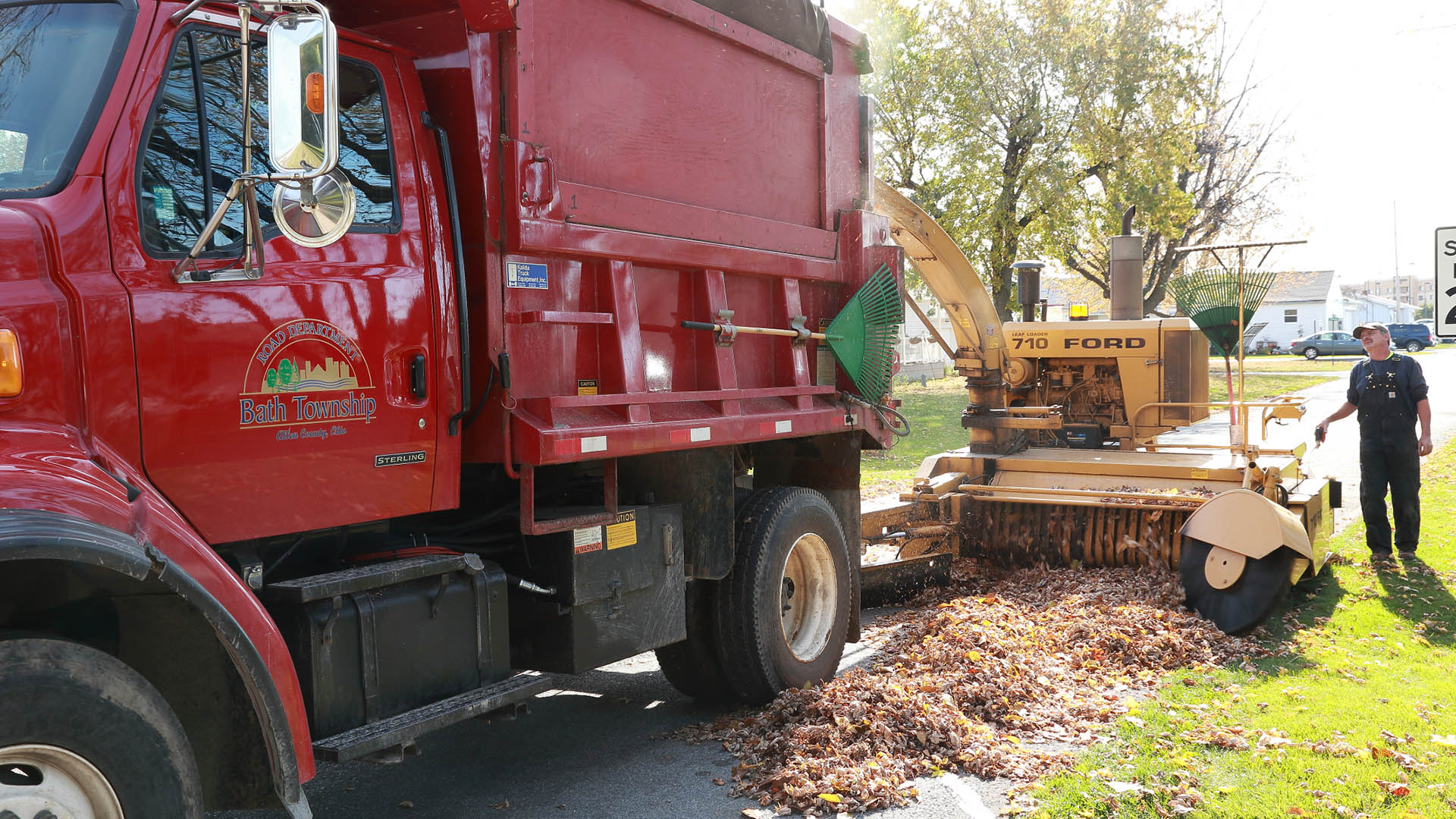 The Bath Township Road Department begins leaf pick up within subdivisions the first week of November and ends the day before Thanksgiving. The Road Department will be in each neighborhood at least two days a week (weather permitting). We do not have a schedule of days and times.
Residents are reminded that leaves need to be raked out the the Right-of-Way (which is the grass lawn by your curb). DO NOT PUT LEAVES IN THE ROADWAY OR ON SIDEWALKS.
Leaf piles that contain tree trimmings; sticks or any other type of foreign material other than leaves will NOT be picked up by the Township. Please contact the office at 419-221-1797 if you have any questions.